Skin care nutrition is something we should all have at the top of our healthy eating plans. Most importantly, while thinking of meal prep.
UNDERSTANDING NUTRITION DATA
The nutrition data rarely shares nutrition solutions, clearly stating that they are for healthy skin, that is why we invited our very own nutrition expert Lola Ross to share some of her skin care tips.
Zeze invited our very own nutrition expert Lola Ross to help share some top tips.
As a nutritional therapist, Lola works with women and children and helps with a number of issues including eating your way to healthy skin and balancing your hormones with food.
A healthy diet makes all the difference as the skin is considered the window to what is going on internally.
Dehydrated and in need of hydration, your skin will be the first organ to make this known.
FOODS GOOD FOR THE SKIN
Learn more about the best foods for the skin, how foods can help contribute to good skin and how the vitamins contained in food is not all we should be looking for.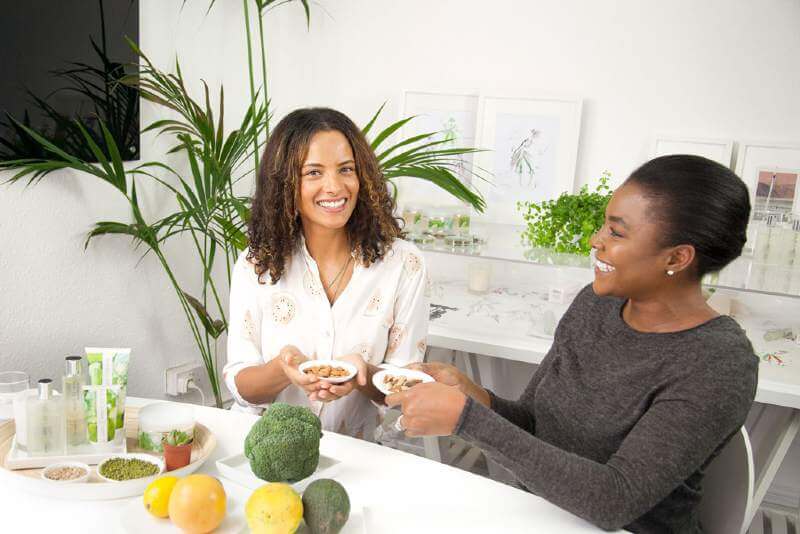 OUR HEALTHY SKIN TOP PICK
Enriched with sweet almond oil (high in Vitamin A, B1, B2 and B6), Caprylic/Capric Triglyceride, (nourishing coconut oil fatty acids), avocado oil (high in Vitamin A, B and D), Tocopheryl Acetate (also known as white beeswax), Argania Spinosa Kernel Oil (Argan oil high in Vitamin E) and Rosa Canina Fruit Oil (rosehip oil high in Omega 3, 6 and 9), our Verdure Moisturising Oil is vitamin-rich and the complete beauty solution to all your skin, hair and nail repair needs. This luxury oil boasts a potent blend of super-concentrated natural oils renowned for their nourishing, restorative and healing properties. Rich in essential vitamins, fatty acids and skin tightening peptides, it's the all-in-one beauty product you simply can't do without.
Click here to learn more about our Moisturising Oil.
Let us know if you have found these tips helpful #Maleetribe