A healthy glowing skin in winter is always a win. We often worry about the how and why, especially when it seems the climate is against us. Rejuvenate dry itchy skin and let your moisturiser do a better job for dry skin by introducing an exfoliator into your skin care routine.
HEALTHY GLOW FOR THE BODY?
Choose a body scrub that will tackle your skin care concern: sensitive/dry/flaking.
Coarse salt and sugar scrubs are not ideal for sensitive skin types. Instead, look for finer salt or sugar scrub exfoliators. They are made with finer food grade premium sugar particles, like our Malée Conditioning Body Scrub. The award-winning formula not only packs a punch when it comes to getting you on your way to healthy skin, but it also makes the perfect addition to the best skin care routines. Our products are as kind to the environment as they are to your skin. We use only what your skin needs and exclude unnecessary mineral oils, animal-derived ingredients, many known allergens and harmful parabens and silicones. Sustainably sourced, cruelty-free and fully recyclable.
SKIN CARE ROUTINE
For a simple routine, incorporate a scrub once a week to rejuvenate tired skin and get rid of dead skin cells, achieving a healthy glow in the whole body. Most importantly, a scrub will create the best foundation for your skin to absorb a body lotion, body cream and moisturising oil.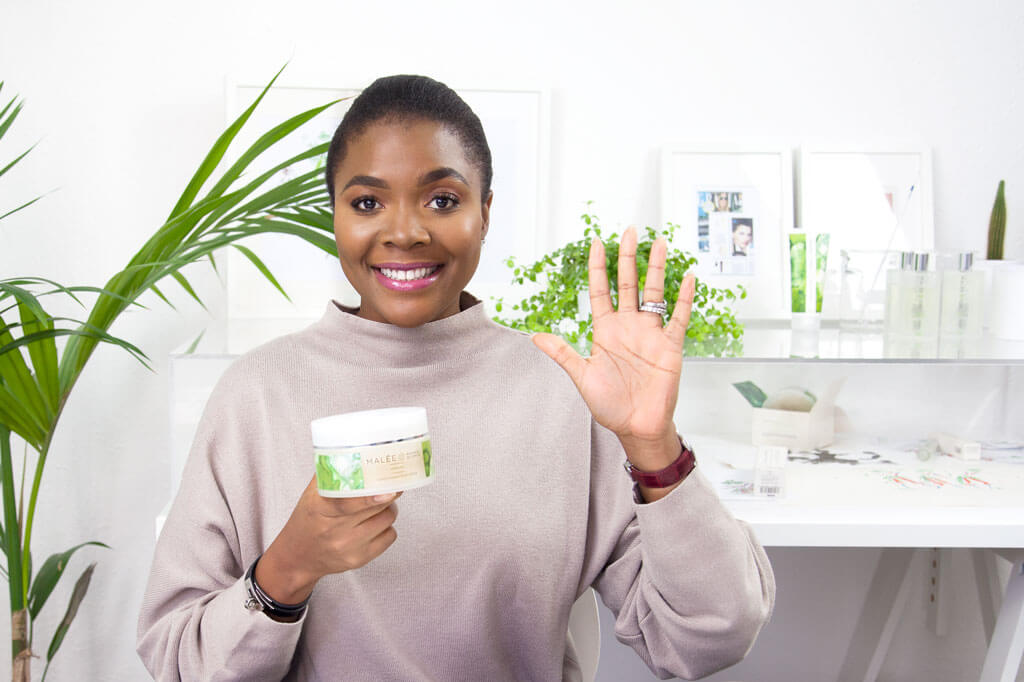 Healthy skin tip
Apply the scrub to damp skin; the lukewarm water will help soften the dead skin cells. Ideal to use after a shower or a bath.
There are no rules to where you start: choose the most convenient and comfortable way. Leg up or from the arms down. It is important to rinse completely with lukewarm water to reveal smoother, supplier skin.
Avoid using a scrub before shaving your legs, as it can irritate the skin.
Moisturiser for dry skin?
If you use a body lotion as moisturiser after your daily shower on exfoliation days, it is best to use an oil-rich Body Oil or Body Cream, as your pores will absorb oil best. After showering, pat skin to leave it with some moisture.
It is important to leave skin a bit damp after a shower or bath as the additional water will act as a carrier to help absorb and draw in the oil for ultimate hydration.
To finish, sit back, relax, and allow your skin and the oil to do all the hard work.