Do you ever sit and wonder what the chemically-induced skin care products you're applying to your body are actually doing for you? Unfortunately, it seems that most high-street-and-commercially-produced beauty products come with artificial preservatives, stabilisers, fragrances and even colours (crazy, we know!)
Read how to make the transition to natural skin care products here.
SHOP OUR MALÉE CONDITIONING BODY CREAM HERE.
Some of these chemically-induced products are so bad for you that they could have negative effects… and for the long term. Any Sex and The City fan will remember when Samantha Jones – played by Kim Cattrall – applied her "impulsive buy" skin peel for Carrie Bradshaw's (Sarah Jessica Parker) book launch and how much controversy and scare it caused amongst women all around the world.
So, how do you avoid becoming Samantha Jones? (Although we wouldn't mind having her wardrobe!)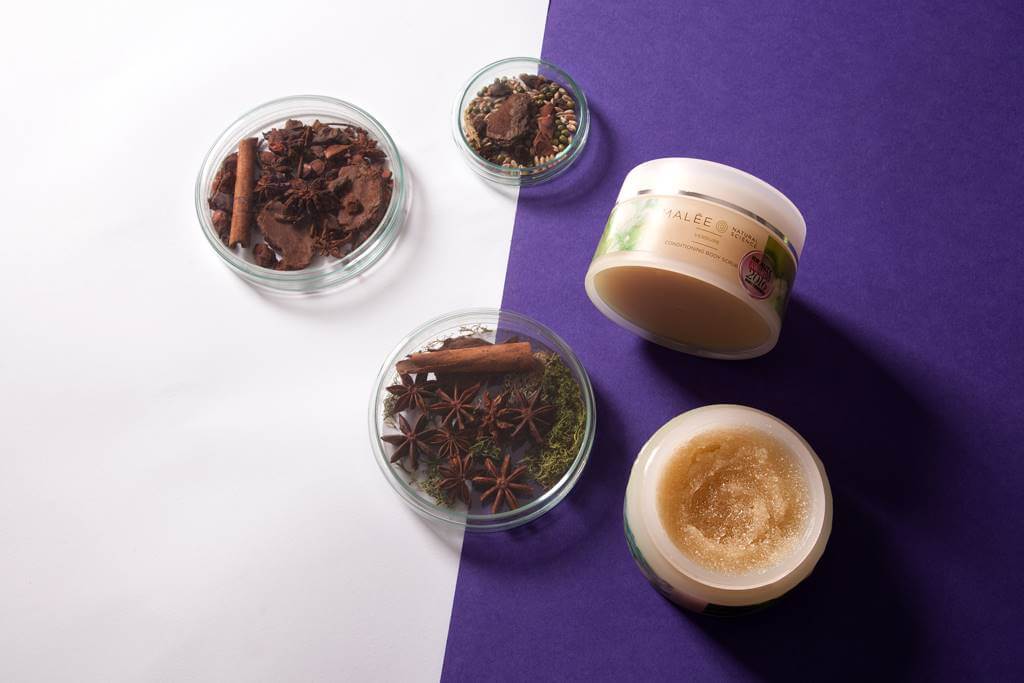 SHOP THE MALÉE BODY SCRUB HERE.
We're huge believers in au naturel and believe that the only products you should be applying to your face and body should contain 100% natural ingredients. We've listed our cupboard favourites below, and the way they can help you:
Probably one of the most popular oils for skin care as they are incredibly rich in vitamins, olive oil is ideal for moisturising and fighting bacteria. If you're prone to acne, by moisturising with olive oil, you're killing off the bacteria that causes the acne whilst keeping your skin hydrated.
You can use natural and raw honey to prevent ageing, as it's full of antioxidants. Raw honey will also provide you with a complexion boost as it's extremely moisturising and soothing, so it helps create a glow. If you've found that you've run out of cleansing oil, you can use honey as a cleanser (although you should mix it with some kind of oil so that it's easier to rub across your face – try coconut oil or jojoba oil!)
Chances are, if you're a millennial, you will find avocado or avocado oil in your kitchen. We can't seem to escape the avo-craze, but that's not necessarily a bad thing… avocado can be ultra-moisturising for your skin as they include vitamins A, D and E that are capable of penetrating your skin. Avocado can help soothe sunburn, boost collagen, treat age spots and hydrate dry and flaky patches!
Now that you know our cupboard staples, we'd highly recommend running through the ingredients in every product that you bring close to your face. At Malée, we take pride in ensuring that our products are natural and sustainably sourced. We work with talented cosmetic scientists, a leading perfumer and the best food-grade products for cosmetic ingredient suppliers.
SHOP OUR RANGE OF PRODUCTS HERE.