SO, THE NEW YEAR IS HERE AND JANUARY IS ALMOST OVER… FINALLY!
It seems that this month has lasted for the longest time. When do you even stop wishing people a 'Happy New Year' without sounding like a fool? Anyway…
January seems to be a tough period for everyone – ourselves included. We want to be the 'new and improved' selves that we promised we'd be at the end of last year. You know, the ones who go to the gym, eat avocados for breakfast, get into the swing of living a holistic and healthy lifestyle. We begin thinking about everything we want to achieve this year (seeing Taylor Swift in concert is NOT an achievement – but we're going anyway!), things we want to improve and others we want to leave behind. Whether it's jobs, frenemies, husband(s), we all want to leave negativity in the past.
Sometimes, we're so consumed by the thought of perfection and wanting to lead this flawless Instagram-like life that we begin to stress out. And, as we know, stress isn't something we want in our lives, nope, not in 2018.
As we're all experiencing this feeling at the moment, we decided to take an office poll and see what our best anti-stress solutions were. Upon throwing in answers such as working out, running, eating, sleeping and bathing… we've got our answer.
90% of our team voted on bathing! The luxury of bath-time is when you can decompose and destress from the hectic world we live in.
SO, WHY IS BATH TIME A TIME TO DESTRESS?
Firstly, being immersed in water above your chest can have a good influence on lung capacity and oxygen intake. Meaning: You breathe a little easier!
Taking a bath can help you calm your nervous system, reducing stress levels and anxiety.
A hot bath can create physical pressure on your body and increase the capacity of your heart. Think of it like a small workout for your heart!
You'll get a better night's sleep! When you enter hot water, your body temperature increases and relaxes your muscles; meaning you're not going to bed feeling tense and you'll sleep peacefully through the night.
Clean skin! Being in hot water can help to open up pores, wash dirt away and clear any toxins. With the help of the right products, you'll be able to feel like a brand new you. Maybe the brand new you you've been wanting to become.
And now that we're on the topic of skin care products to use during bath time…
Our award-winning Conditioning Body Scrub uses a gentle yet effective combination of multi-grain natural salt, skin-loving oils and sugar with naturally occurring alpha hydroxy acids to draw in moisture, smooth away imperfections and reveal the healthy, youthful, clear skin beneath.
As a result, you'll look your best with flawless, glowing skin wherever you go.
A scented candle will help you relax even more; most bathrooms have harsh lighting, and a candle will create a zen and home spa environment. But what makes the Malée candles special, you ask? Well, you can also moisturise your skin with them! Yes! Just dip your fingers into the warm scented wax and massage the oil for radiantly beautiful skin.
Luckily, we've got an array of candles to choose from…
Inspired by centuries of African philosophy and local traditions, this enigmatic Peppersage fragrance invokes the spirit of the continent with warm spicy and woody notes. This warming scent opens with spicy black peppercorn balanced with aromatic woody notes of clary sage.
With its soft floral notes, this provocative Polyanthes fragrance captures the essence of African night flowers as they bloom in the moonlight and release their enchanting scent into the cool night air. This intensely alluring scent intertwines soft floral tuberose and gardenia, lotus flower with musky blonde woods and warm vanilla.
Given the delightfully uplifting and refreshing nature of Verdure, it invites you on an exhilarating journey through the lush mangroves, earthy forests and dewy wetlands of Africa. This invigorating Verdure scent opens with a bright, energising burst of citrus, followed by refreshing mint grounded in warm, earthy patchouli.
We believe that beauty secrets must be shared. Our candles are made with 100% natural soybean oil, essential fragrance oils and a pure cotton wick.
Our products are as kind to the environment as they are to your skin. We use only what your skin needs and exclude unnecessary mineral oils, animal-derived ingredients, many known allergens and harmful parabens and silicones. Sustainably sourced, cruelty-free and fully recyclable.
Feel radiant every day and every night with our Verdure Moisturising Body Cream that nourishes and soothes while repairing your skin. Scientifically formulated with the rich moisture of butter and lightness of a lotion, this non-greasy body cream is perfect to revitalise dull and dry skin while giving you a supple and youthful glow from top to toe.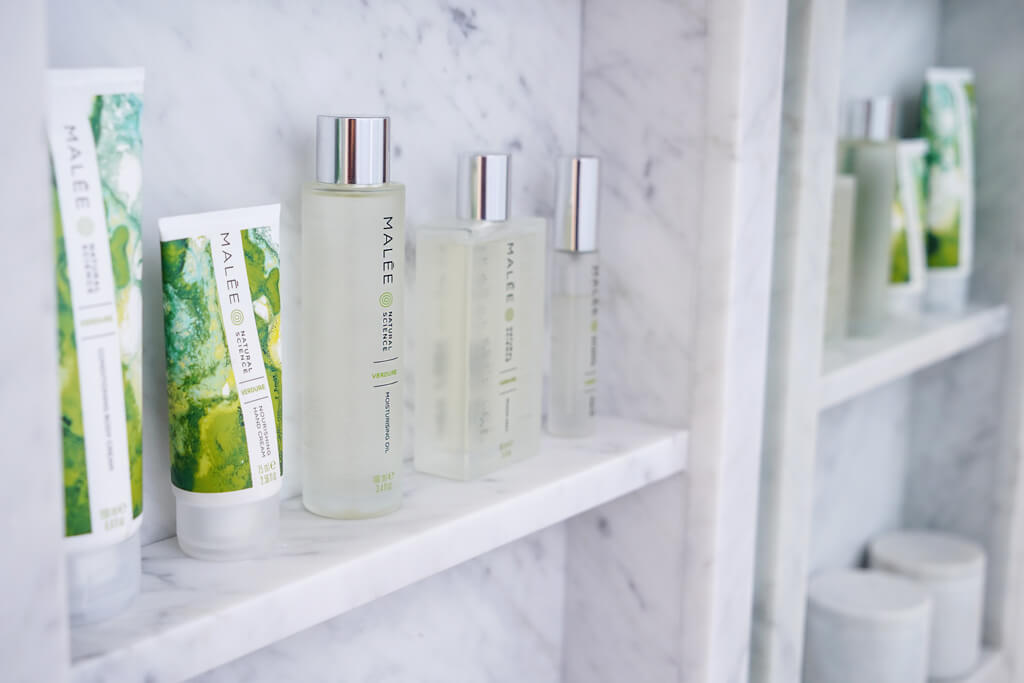 There you have it. A bath with some really luxurious products to ease your mind, soul and body. Don't take yourself too seriously this year. If you're stressed, consumed by negativity or just upset in general, just remember that some of the best days of your life haven't happened yet!
Love,
The Malée Team