Are you looking for the perfect Valentine's day gifts guide?
For your special her, him, a friend or family member, getting the perfect gift for Valentine's Day is just your special way of showing love. That's why we have made it easier for you and picked our Top 5 Valentine's Day gifts in this guide.
MALÉE'S SOYBEAN OIL SCENTED CANDLES
Scented candles are a luxurious and thoughtful gift that can really set the mood for any occasion. Because all candles aren't created equal, our candles are made with 100% natural soybean oil and scented with mood-boosting essential fragrance oils. With a burn time of up to 50 hours, you get to enjoy our candles long after Valentine's Day. Designed to do more than just scent your space and set the mood, use the warm scented oil as a moisturising or massage oil. Just dip your fingertips or pour the pool of room temperature oil and moisturise away for beautifully glowing skin.
MALÉE PEPPERSAGE SOYBEAN OIL SCENTED CANDLE
The Malée Peppersage candle is a woody, spicy and balanced scent that has been inspired by the centennial African philosophy and local traditions. An enigmatic fragrance that invokes the spirit of the continent with warm spicy and woody notes. This luxurious fragrance would be perfect as a gift for a special friend or family member. The African sage channels the spiritual connection between nature and communities to guide their tribes towards ongoing prosperity. A scent that is inviting and brings people together. Show your friends or family members you're thinking about them this Valentine's Day with this Malée candle.
Shop our Peppersage Candle.
MALÉE VERDURE SOYBEAN OIL SCENTED CANDLE
The most popular scent in the Malée range, Verdure is an invigorating scent that opens up with a bright and energising burst of citrus, followed by refreshing mint grounded in warm, earthy patchouli. Let your special someone be transported through the beautiful wetlands of Africa. As fresh as dew on a spring leaf, this luxury fragrance will leave you feeling youthful, energetic and confident all day. Inspired by Tanzania, where it was believed raindrops were the tears of Udo – goddess of youth and beauty. A scent to gift the special someone in your life.
"I absolutely love the story of Malée. The warm and fresh scent evoked in Verdure is the perfect interpretation of their South African roots" – Lorna McKay, co-founder of The Perfume Society
Shop our Verdure Candle.
MALÉE POLYANTHES SOYBEAN OIL SCENTED CANDLE
A provocative, sexy, endearing and sensual scent that has been tried, tested, critiqued and praised. Floral notes that capture the essence of African night flowers as they bloom under the moonlight and emanate their enchanting scent into the cool night air. This intensely alluring scent intertwines soft floral tuberose, gardenia and lotus flowers with musky blonde wood and warm vanilla notes. An enticing fragrance that's bound to spark romantic engagement; surprise your special someone with this provocative scent. The Mama and Baby Beauty Shortlist Awards discovered this Malée Polyanthes candle as a favourite gift for aromatherapy and multi-tasking skin care purposes.
"Currently enjoying beautiful floral notes, musky blonde woods, and warm vanilla notes. Burning Polyanthes by Malée" – Naadine Koi, founder of Well Boxed
Shop our Polyanthes Candle.
Because skin care products and beauty products are top of the list in most Valentine's Day gift guides, here are our favourite picks for the bath time lover:
MALÉE'S CONDITIONING BODY SCRUB
Our award-winning Body Scrub uses a gentle yet effective combination of multi-grain natural salt, skin-loving oils and sugar with naturally occurring alpha hydroxy acids to draw in moisture, smooth away dead skin cells and imperfections and reveal the healthy and clear skin beneath. Give the gift of healthy and youthful skin this Valentine's; we promise it won't disappoint. Regarded as the Highly Commended award by the Pure Beauty Awards in 2016, our body scrub is sure to be a winner this Valentine's Day.
"I am never leaving the bathroom again. This Malée Body Scrub is my new favourite thing." – Poppy Loves, Travel and Lifestyle Blogger
Shop the Malée Conditioning Body Scrub.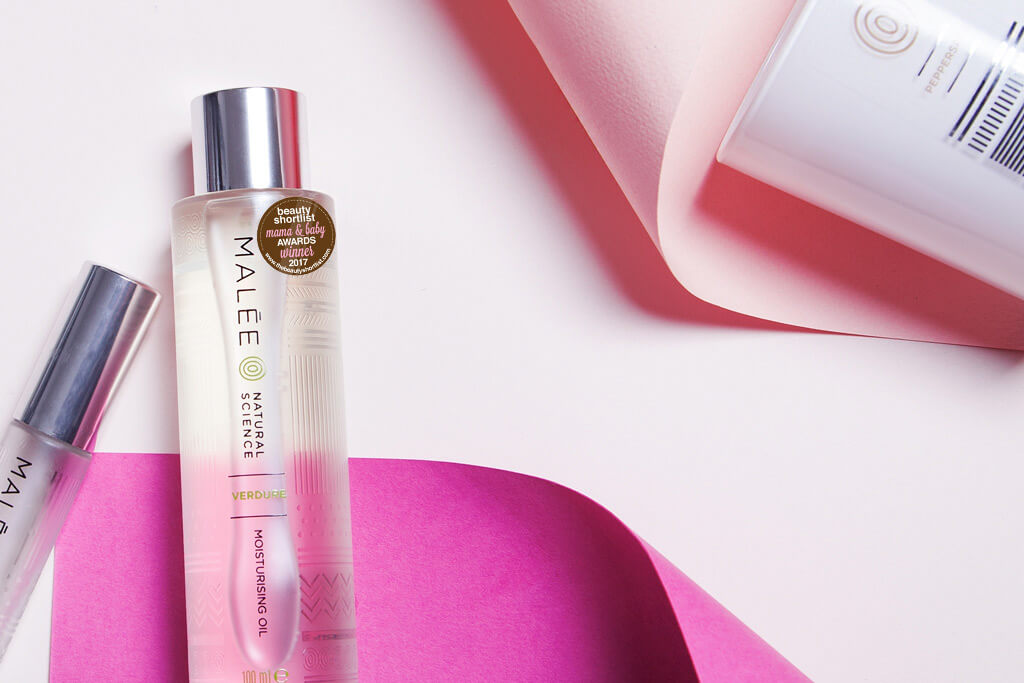 The 2017 Editor's choice from The beauty shortlist, Mama and Baby Awards, this oil is the complete beauty solution to all your skin, hair and nail repair needs. It boasts a potent blend of super-concentrated essential oils renowned for their nourishing, restorative and healing properties. Rich in essential vitamins, fatty acids and skin tightening peptides. It will make the perfect mummy-and-me gift.
Shop the Malée Moisturising Oil.
Enjoyed our Valentine's Day gift guide? We can't wait to hear from you!. Share your experience in the comments!