WHAT ARE STRETCH MARKS?
Stretch marks are narrow stripes/streaks that develop on the skin; they tend to occur when the skin is suddenly stretched (usually during pregnancy, puberty or rapid weight gain/loss). You'll notice stretch marks on a range of body parts but predominantly:
Your stomach
Your thighs
Your breasts
Your upper arms
Your lower back
Although the skin is usually fair, when it's stretched, the normal production of collagen is disrupted and as a result stretch marks emerge; they can easily occur on both sexes but most commonly women. Stretch marks often occur:
8 out of 10 women encounter stretch marks during pregnancy, especially in the later stages. During pregnancy, the hormones produced soften the ligaments in your pelvis so they're more flexible when you give birth. These hormones also soften the fibres in your skin, making it prone to stretch marks.
You may get severe stretch marks if you put on a lot of weight over a short period of time. If you then go on and lose the weight, ensure you lose it slowly and steadily so that your skin isn't put under strain. With weight, stretch marks remain but should eventually fade.
WHEN YOU'RE GOING THROUGH PUBERTY
During puberty, the body often develops very quickly and this means that girls could get stretch marks on their hips, thighs and breasts. Boys, too, could get stretch marks on their shoulders and back.
DO STRETCH MARKS GO AWAY?
Naturally, over time stretch marks fade to a whitish coloured scar as opposed to remaining a neutral/dark colour, and then they begin fading. The pigmentation fades and they generally become lighter than the surrounding skin, although the texture remains the same. There are a few factors that come into play when measuring the fading of the stretch marks: i.e. your skin type, your age and how bad the stretch marks actually are.
HOW TO GET RID OF STRETCH MARKS?
The million-dollar question. There are various ways to help with the fading of stretch marks, traditional methods include creams and oils. There are many skin care products out there that can influence how quickly stretch marks fade. Oils have been a key ingredient in the past to help with the fading of stretch marks and have been integral to helping not only women but men remove stretch marks from their body.
OILS FOR STRETCH MARKS:
Rosehip oil penetrates your skin and is easily absorbed; it's incredibly soothing and has protective elements such as fatty acids and vitamin C, which can decrease discolouration and help stimulate collagen production. The fatty acids in rosehip oil convert into prostaglandins once they're absorbed into your skin, prostaglandins help stimulate your skin's regenerative powers, working to heal scars and protect against stretch marks.
Wheat germ oil stimulates tissue regeneration and has incredible antioxidant properties. Given its richness in minerals, vitamins (especially Vitamin E), and proteins, wheat germ oil is good for reducing stretch marks, wrinkles and psoriasis.
Argan oil is rich in antioxidant properties, omega and Vitamin E. Thanks to these properties, argan oil helps maintain the PH balance of the skin. The mono-saturated fats presented in argan oil make the cell walls stronger, the antioxidants fight stretch marks with free radicals.
BEST OILS FOR STRETCH MARKS?
Well, if we promised you a product that contained all of the natural oils above in just one bottle that'll look great on your vanity table, would you love us even more?
Our Verdure Moisturising Oil is packed with essential oils that are renowned for their nourishing, restorative and healing properties. Rich in essential vitamins, fatty acids and skin tightening peptides, it's the all-in-one product you simply can't do without.
Shop the Malée Moisturising Oil here.
BEST CREAMS FOR STRETCH MARKS?
Say you're not a fan of natural body oils and think they're a little too oily for you, then we've got you covered, too.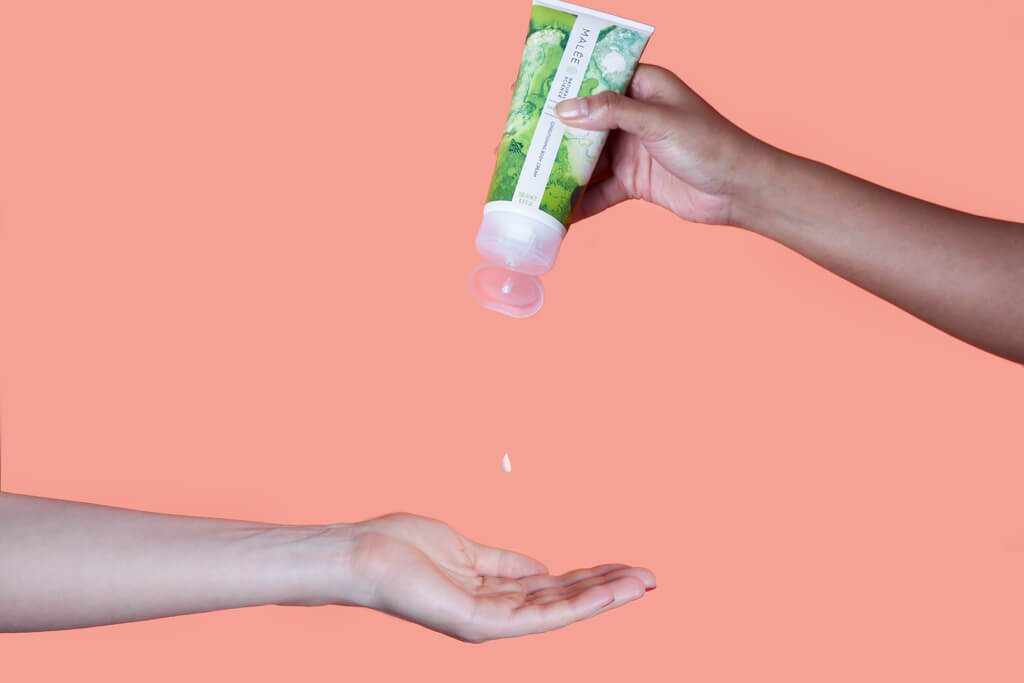 We've formulated a body cream that'll help with stretch marks. An intensely Moisturising Body Cream that nourishes, soothes and repairs your skin. Scientifically formulated with rich moisture of butter and the lightness of a lotion, this non-greasy body cream is the perfect way to revitalise your skin.
Shop the Malée Moisturising Cream here.
We're always keen on learning about what other people use to help with stretch marks… leave us a comment below with your tips!