Have you ever wondered about the best products for beauty sleep? What should you apply to your body when you can't sleep? Well, we've broken down our Malée top beauty sleep skin care products.
So, starting with the basics…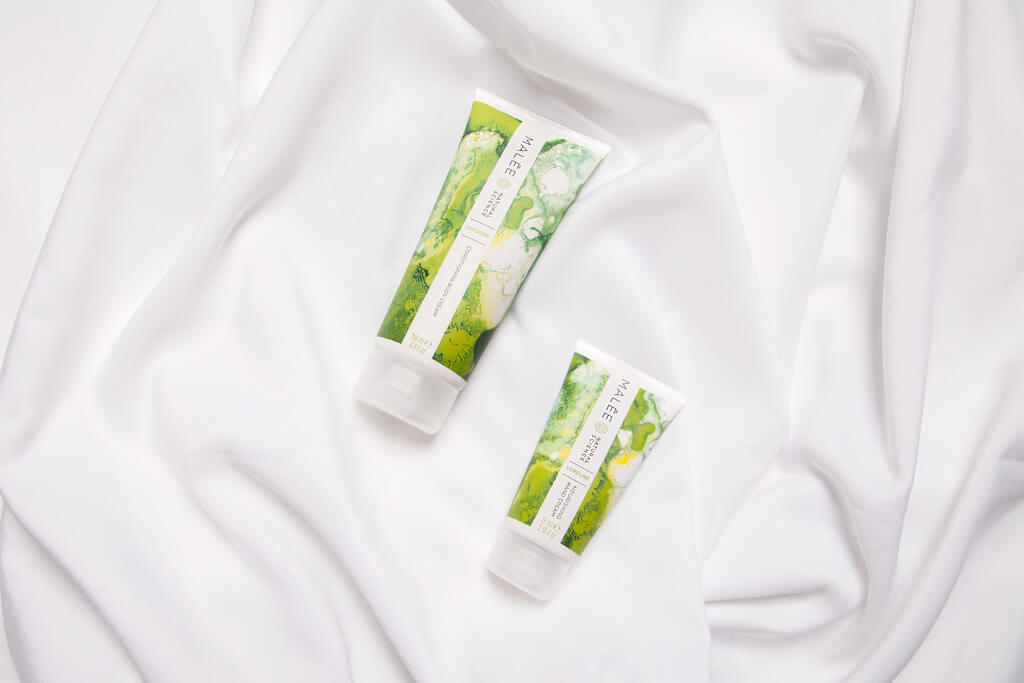 WHAT IS BEAUTY SLEEP? DO I NEED IT?
Beauty sleep is a crucial part of 'looking good, feeling good' and everyone wants to make sure they look good, right? Sleep may just be the closest thing there is to maintaining your youth – your body repairs itself and your skin rejuvenates when you're snoozing.
If you're getting less than 6 hours sleep a night, it's probably affecting your appearance. Ideally, you should get 7 to 9 quality hours of sleep each night.
The benefits of beauty sleep:
Your skin makes new collagen when you're asleep, which helps prevent ageing and sagging. More collagen means that your skin is plumper and less likely to wrinkle. Getting 5 hours of sleep a night can lead to twice as many fine lines as sleeping 7 would. Remember, aiming for 7-8 sleep could completely change your appearance!
Your body will naturally boost blood to your skin whilst you're asleep, which means you wake to a healthy glow. You'll not only look good, you'll feel good too! Your skin will be plumped and you'll be shining bright.
If you're not getting enough sleep, you're likely to have dark circles under your eyes. Puffy eyes seem to be the first thing you notice when you haven't had enough sleep. When blood isn't flowing well – which will happen when you're low on sleep – it can collect under the eyes and become really visible.
A HAPPIER AND HEALTHIER APPEARANCE
When you haven't slept for a long time, your facial expressions can change in subtle and consistent ways, you begin frowning and furrowing a lot more, the corners of your mouth also begin drooping, making you look upset… even though you may be the happiest person ever!
What products should you use for beauty sleep?
Firstly, we'd highly recommend taking a really long hot bath before getting into bed, as this'll help your body really relax and sleep through the night without any interruptions. There are a few products you could use during bath time and afterwards to help you:
Just after your bath, be sure to exfoliate your skin and seek to achieve the softest feel possible. This'll make you feel lightweight and help you feel super fresh in the morning. We'd highly recommend using our Malée Conditioning Body Scrub.
An award-winner scrub that uses gentle yet effective combinations of multi-grain natural salt, oils and sugar with naturally occurring alpha hydroxy acids to draw in moisture, smooth away imperfections and reveal the healthy, youthful and smooth skin beneath. As a result, you'll look your best with flawless and glowing skin wherever you go!
Shop our conditioning Body Scrub here.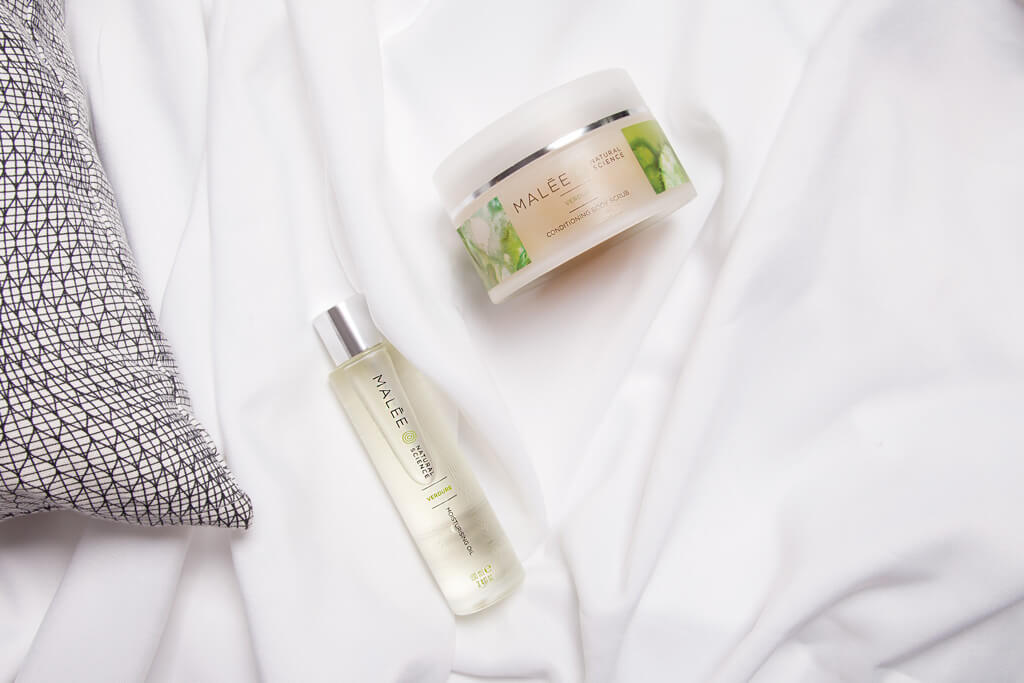 Before you go to sleep, we'd highly recommend ensuring your body is completely moisturised. Moisturising before bed creates softer, more hydrated, and better-looking skin the next day.
Our Verdure Moisturising Oil is the complete beauty solution to all your skin, hair and nail repair needs. Our intensely moisturising oil boasts a potent blend of super-concentrated natural oils renowned for their nourishing, restorative and healing properties. As it is rich in essential vitamins, fatty acids and skin tightening peptides, it's an all-in-one beauty product you simply can't do without.
Shop our Nourishing Body Oil here.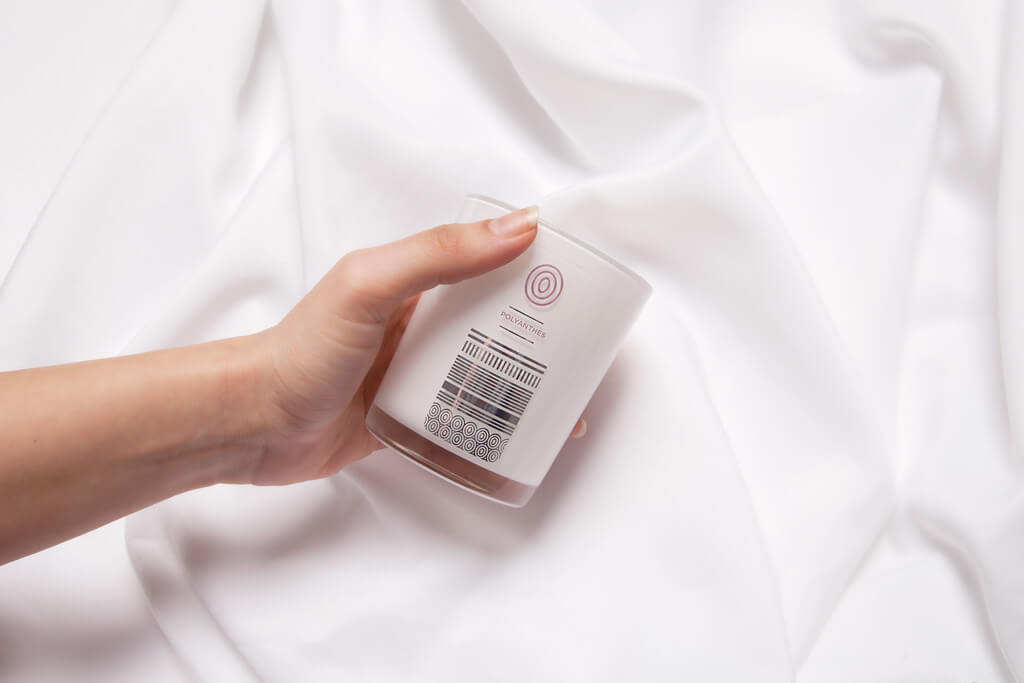 MALÉE SOYBEAN SCENTED CANDLES
Once you're in bed, lighten the mood with our beautifully scented candles, a range of natural soybean oil candles that are as good to the environment as they are to your skin. Yup, you read that right. You can dip your fingers into the luxurious fragranced oil and keep your skin extra moisturised throughout the night. Alternatively, you can use the warm scented wax to moisturise during bath time.
Shop our Malée range of candles here.