The roots of aromatherapy can be traced back nearly 6 000 years to ancient cultures in China, India and Egypt. In addition to understanding that botanicals could treat physical ailments, healers in these civilisations recognised plants' potential for psychological healing. While 19th century Western medicine focused on pharmaceutical remedies, modern research is once again uncovering the benefits of aromatherapy.
Although research has been conducted on hundreds of essential oils, one in particular has been celebrated for its many applications. Lemon oil, with its energising and purifying properties, has earned itself the nickname 'Liquid Sunshine' for the joy it brings its users. Because of these and other lemon aromatherapy benefits, the oil is one of the most popular ingredients in aromatherapy today.
Lemon aromatherapy benefits
Aside from its ability to invigorate, lemon essential oil has also been shown to aid digestion, relieve stress and soothe inflammation. It can be applied directly to your skin when diluted in a carrier oil like sweet almond or avocado. Or you could diffuse it into the air in your home or office to create a calming atmosphere. Whichever method you prefer, there are plenty of reasons why you should use lemon oil daily.
Here are four of the lemon aromatherapy benefits that make this oil one of our favourites.
1. Pain relief
The scent of lemon oil has been found to inhibit pain receptors in the central nervous system. Along with its anti-inflammatory properties, this means that it's great for soothing certain aches and pains. Rub fragranced oil like Malée Verdure Eau de Perfume just below your jawline and on your wrists for targeted relief. The strong pulse in these areas will help to diffuse the soothing citrus scent that will aid in reducing pain.
2. Effective nausea treatment
In addition to altering how we perceive pain, lemon oil has been shown to have beneficial effects in reducing nausea. A study involving pregnant women showed that those who used a lemon oil diffuser had a 33% reduction in nausea. According to researches, this is because lemon oil's stimulation of the olfactory region of the brain encourages the release of certain sedative hormones.
3. Improves mood
The zesty, fresh citrus scent of lemon essential oil has been shown to have mood enhancing properties. In addition to this, it's also been shown to be a powerful calming agent. If you've had a tough day, sink into a hot bath and light a Malée Verdure Soybean Candle. The bright burst of citrus followed by more earthy scents will calm your mind. And when you're finished soaking, you can use the warm scented wax as an invigorating moisturiser.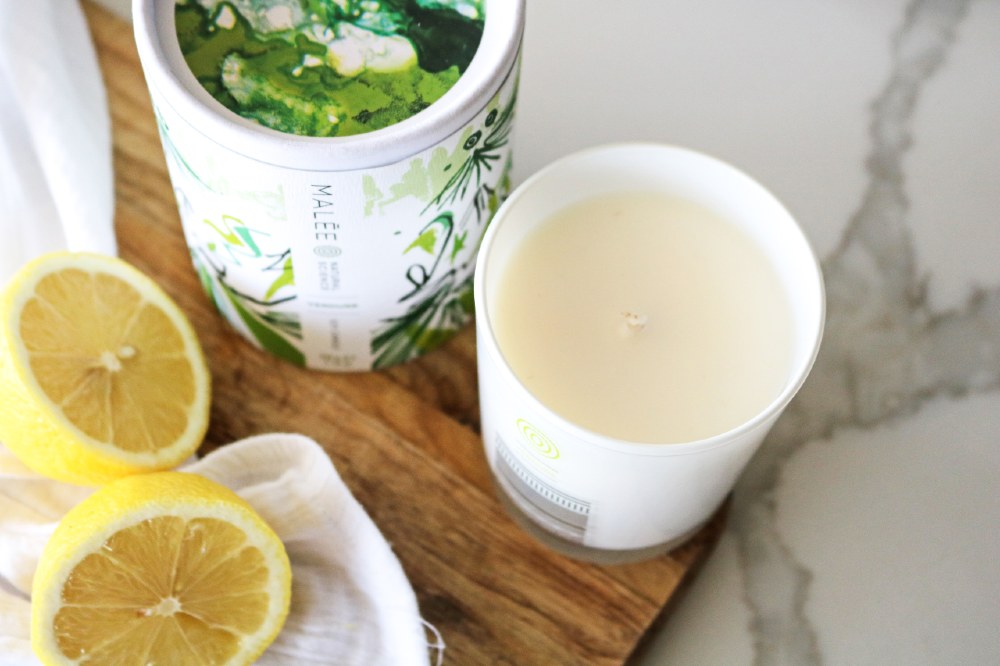 4. Increased concentration
Aside from improving your mood, lemon oil is an excellent stimulant. A study investigating the effect of olfactory stimuli on the academic performance of school children found that those who attended lessons in a classroom where lemon oil was diffused performed better on their exams. Spritz some Maleé Verdure Room Mist into your office on those days when you're having trouble concentrating. Not only will the invigorating citrus notes lift your mood, they'll also boost your productivity.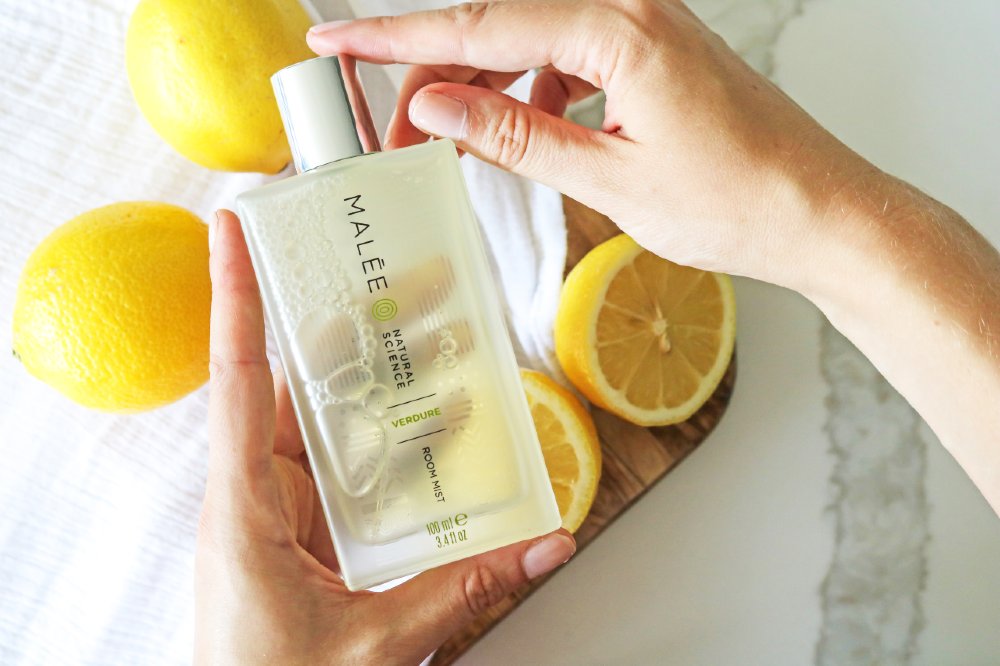 Conclusion
With increased research into lemon aromatherapy benefits, this versatile oil is proving to be an effective antidote for various ailments. Whether you're looking to relieve pain, relax or energise, lemon essential oil can help you to enhance every aspect of your day-to-day life.
Shop This Post