When we hear the words 'luxury skincare routine', most of our minds probably jump to our faces. And who could blame us? With hundreds of products marketed towards achieving a flawless face, it's easy to forget that the skin on our bodies also needs attention.
Just like your face care regimen, a proper body skincare routine goes beyond soap and water. Using the correct products is essential in ensuring that your skin functions properly and looks radiant. And with 57% of women looking for all-natural skincare solutions, the ingredients in those products are just as important.
Read on to discover our favourite simple luxury skincare routine for instant glowing skin.
Start with a clean slate
Cleansing is the first step in any good skincare plan. This is the stage where impurities are washed away from the surface of your skin, readying it for other products. Opt for a mild cleanser that will remove build up without drying your dermis. And avoid making the water too hot, as this will strip your skin of health oils, causing damage and dryness. Once you've lathered up and rinsed off, you're ready to move onto the next step.
Polish up for glowing skin
In a survey aimed at identifying women's most pressing skin concerns, 77% of respondents identified dryness as their biggest worry when it comes to body skin. Exfoliating is the best way to remove the dead cells that worsen the appearance of dry skin. It also helps to stimulate circulation and collagen production, which keeps your skin looking smooth and radiant. Choose a gentle exfoliator like the Malée Conditioning Body Scrub, which contains natural alpha hydroxy acid and essential oils. In addition to sloughing off old cells, these ingredients help the skin to draw in moisture to improve its texture.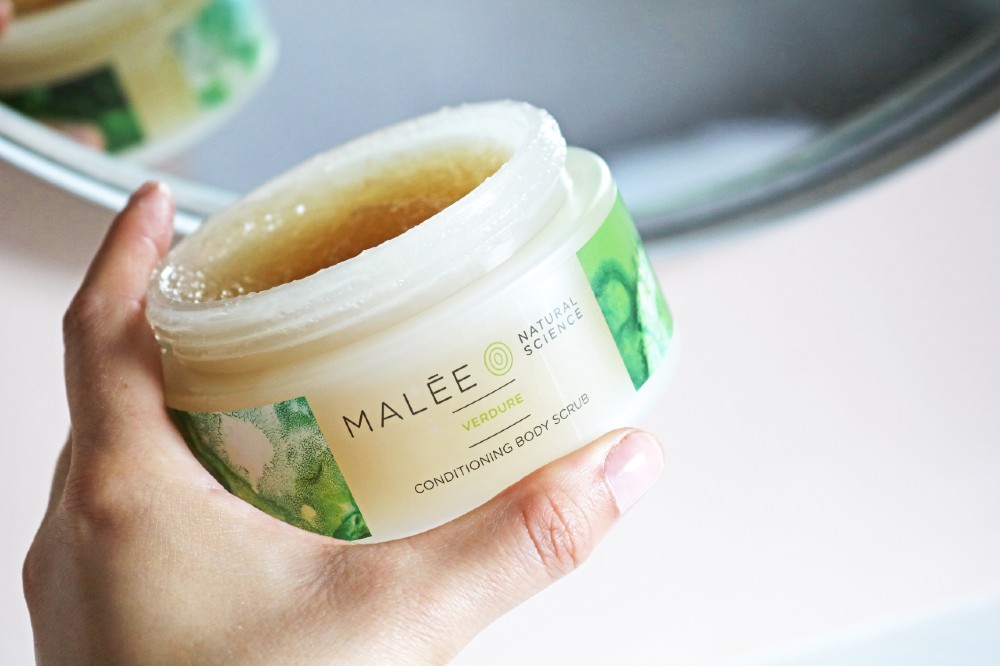 A softened to your luxury skincare routine
After cleansing and exfoliating, your skin will be free from dirt and dead skin cells. Next, you'll want to apply a moisturiser. As skin is approximately 64% water, it's important to choose a product that creates a protective barrier to retain this natural hydration while repelling impurities. Pick a something like the Malée Conditioning Body Cream, which contains Vitamin-A rich ingredients like avocado and sweet almond oil. Not only do these components provide deep moisturisation, but they also rejuvenate the skin. To get the best results, apply your body cream while your skin is still damp. This will trap some of the water, keeping the skin hydrated and helping the product to absorb more readily.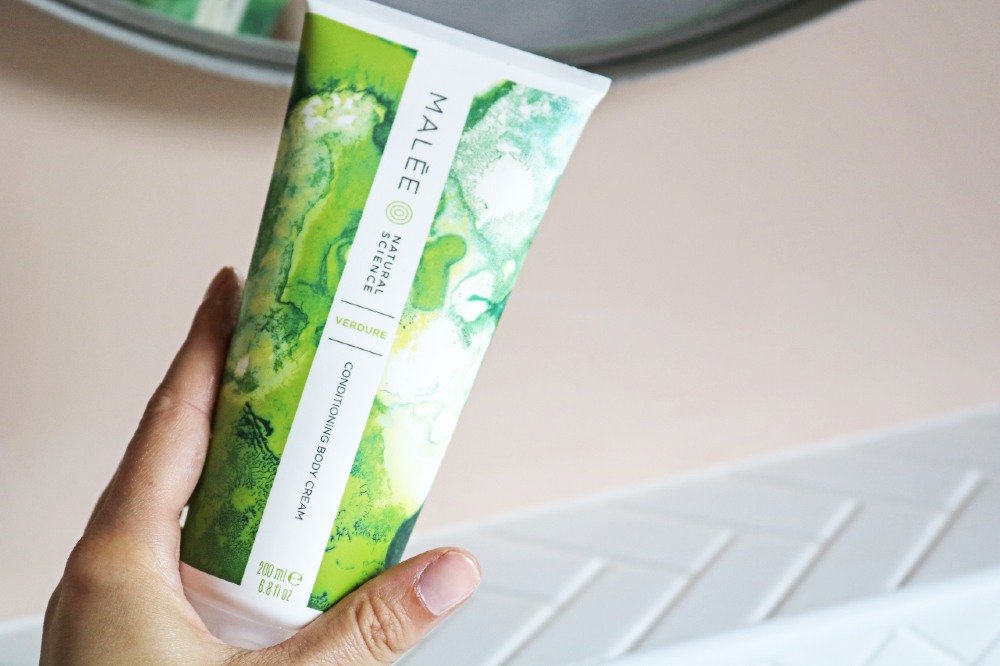 Conclusion
Most of our focus falls onto our faces when it comes to skincare. But that doesn't mean that we should neglect the skin below our collar bones. After cleansing with regular soap and water, buff and polish your skin with a nourishing scrub. Then seal in the moisture with a conditioning cream for a hydrated complexion. These easy additions to your regular regimen create a simple luxury skincare routine that's guaranteed to leave you with glowing skin.
Shop This Post