There are so many factors that play a role skin's tone and how even it is – or isn't.
Ultimately, it's smooth texture and minimising signs of aging like brown spots and redness that will lead to a glowing complexion. Plus, we need to protect our skin to ensure that it isn't tempted. As it makes the excess pigment that prevents us for achieving perfectly toned skin.
If you're one of the 56% of women for whom uneven skin tone is a concern, read on to discover the essential ingredients for beautifully even, glowing skin.
Alpha-hydroxy acid
Also known as AHAs, this group of acids are extracted from either milk or fruit sugars. Their exfoliation powers means that they're a key ingredient if you want to achieve toned skin. Not only do they slough off dead cells for a smoother texture, but they also encourage the collagen production essential for a youthful glow. Although Many products contain alpha-hydroxy acids, there are a few common ingredients to look out for when choosing a vegan-friendly body scrub:
Glycolic acid (from sugar cane)
Citric acid (from citrus fruits)
Malic acid (from fruits)
Tartaric acid (from grapes)
Vitamin E
A powerhouse of personal care, Vitamin E has long been lauded for its skincare benefits. This antioxidant moisturises and protects your skin from free radicals like pollution and UV rays. In addition to this, it's anti-inflammatory properties help the skin to regenerate, which aids with reducing pigmentation and scarring. And, if you're one of the 80–90% of women who have cellulite, Vitamin E can help reduce the signs of lumps and dimples. Inspect product labels for tocopherol. It is a natural form of the vitamin that's is usually found in ultra-nourishing moisturisers.
Aloe vera
A natural skincare favourite, aloe vera has a number of names. Whether it's aloe africana, barbadensis, ferox or supralaevis, this miracle plant stimulates collagen production. Its usage reduces the appearance of fine lines and make skin more elastic. At the same time, it can also help to regenerate cells. Furthermore, it rebuilds damaged tissue to reverse hyperpigmentation caused by UV rays. In addition to trace amounts of zinc, Vitamin C and Vitamin E, aloe also contains traces of salicylic acid. This beta-hydroxy acid is useful in reducing breakouts and sootaggravated skin. It's also useful for minimising the appearance of uneven skin tone and hydrating the skin for a smoother appearance.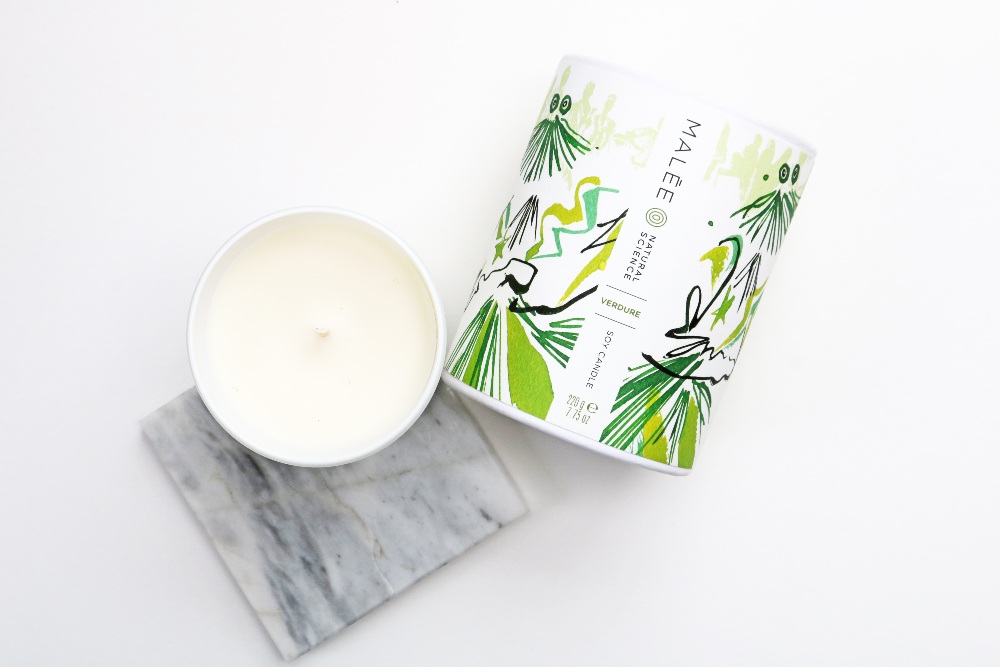 A skincare routine for toned skin
A bathroom cabinet full of the best skincare products for toned skin isn't any good if you haven't got the right skincare routine.
Exfoliation is essential to remove the dead skin cells and stimulate circulation to boost collagen production. Choose a nourishing scrub made from salt or sugar that contains both alpha- and beta-hydroxy acids, like the Malée Conditioning Body Scrub.
Once your skin is buffed, use a hydrating moisturiser that contains soothing and nourishing ingredients like aloe vera and Vitamin E. The Malée Conditioning Body Cream is great for this purpose. Or you can burn a Malée Verdure Soybean Candle while you indulge in your selfcare routine and use the warm wax as a luxurious moisturiser.
Conclusion
Very few of us are blessed with beautifully toned skin. Fortunately, healing ingredients found in natural luxury skincare products can help to reduce hyperpigmentation and discolouration to even out your skin. Choose an exfoliator and moisturiser that contain alpha-hydroxy acids, aloe vera and Vitamin E. Using them regularly leads definitively to best results.
Shop This Post