A vegetarian recipe inspired by some of our most loved ingredients in our Malée products by Lerato Foods & Naturals.
A recipe easy, healthy and vegetarian that is packed full of healthy oils from avocado and almonds and quite versatile as you can easily use a variety of different vegetables, making it unique every time.
Vegetarian Recipe Cooking Suggestion
Mix and match your favourite spuds or vegetables and adjust cooking time where applicable.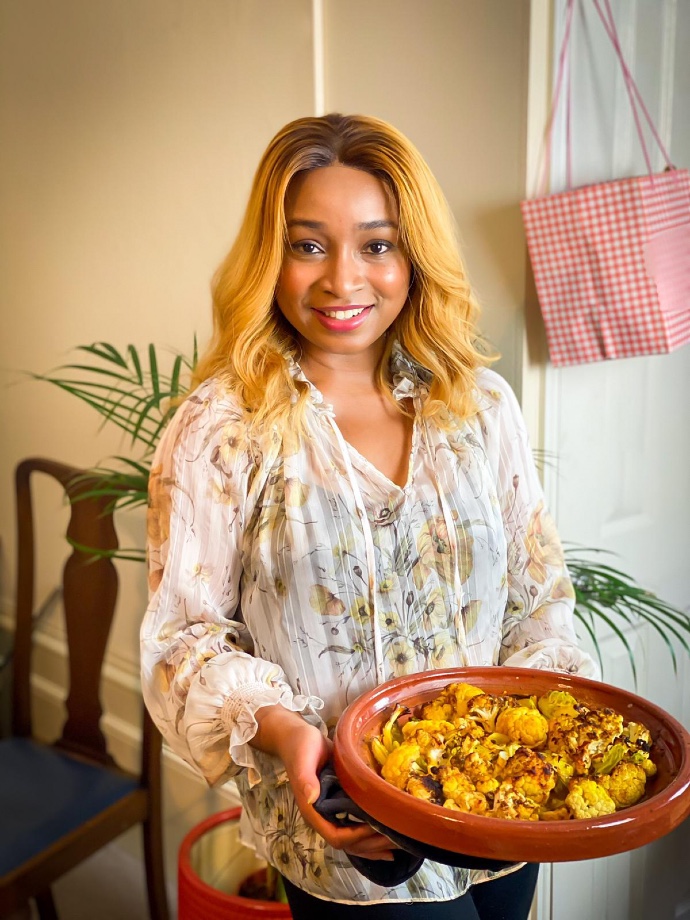 Ingredients for the vegetarian recipe
1 carrot, scrubbed
2 plantains, peeled
½ butternut squash, peeled
1 red or green pepper, cored and deseeded
4 garlic cloves, skin on & slightly smashed
1tsp paprika
Sea salt & freshly ground black pepper
3 tbsp olive oil, rapeseed oil or coconut oil
1 tsp dried thyme or 4 sprigs of fresh thyme
Instructions
Heat the oven to 180C Fan/200C and prepare a roasting tray. Scrub the carrots, cut 1 cm off both ends of the carrot and plantains. For the plantain, make a light incision into the skin, lengthways and peel off like you would a banana. Cut both in half lengthways and then cut widthways to 2.5cm chunks.
For the squash, once peeled, cut into quarters and then small chunks as done with the other veg. For the bell pepper, remove the stalk and seeds, cut into quarters and then cut into 2.5 cm chunks. This is just a guide, feel free to cut your veggies slightly larger if you prefer.
Season well with sea salt, freshly ground black pepper and paprika. Pour in the oil, add the thyme and mix well to coat all sides. Keep the bell peppers aside and at 10 minutes after the rest of the veg as this will cook the fastest.
Tip seasoned veg onto the roasting tray and tuck the slightly smashed garlic cloves in as well. Bake for up 30-35 minutes or until the plantain is a dark golden hue, the carrots and squash should be soft. Don't forget to add the peppers 10 minutes into bake time.
Once roasted, take out of the oven and serve with the luxurious butter we will prepare live!
Avocado and Almond Butter
What you will need
For the avocado and almond butter ingredients
Flesh of 1 medium or 2 small ripe avocados
100g roasted almonds or cashews, peanuts
½ tsp turmeric
3 garlic cloves (from the veg roast)
1 tsp paprika
2 tbsp lemon juice
1 tbsp date molasses, honey or maple syrup
A handful of coriander
Sea salt & freshly ground pepper
Olive oil
Chilli flakes (optional)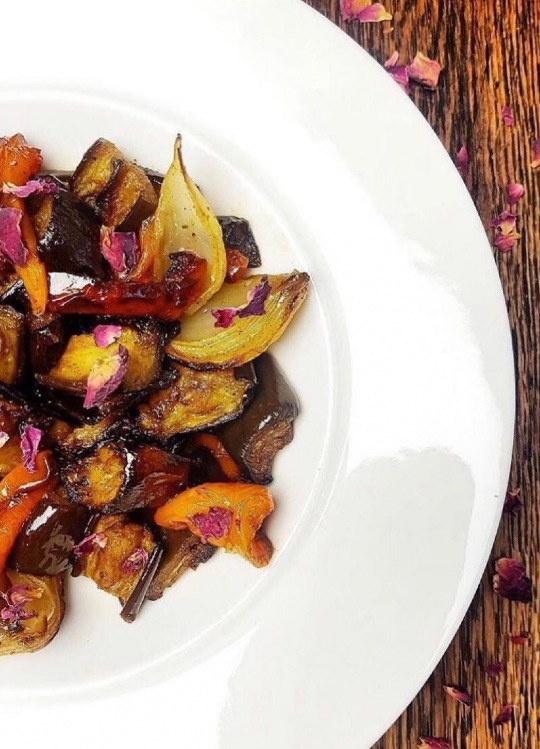 Why not cook along with us and get a taste of Lerato's cooking classes?
We will be on Instagram live with Lerato cooking part of this vegetarian recipe making the avocado and almond butter to accompany her famous roasted veggies on the 2nd of March 2021, 6:00PM (GMT).
Don't miss out, Save the event in your calendar and prepare the roasted vegetables in advance.