The Clean Beauty Movement has swept through the UK like wildlife, becoming one of the most significant additions to the cosmetic industry in recent years. While there is no set definition for the term, 'Clean', products within this category are deemed natural, organic, eco-friendly and safe. As more of us continue to scrutinize the ingredients found within our favourite makeup, moisturisers and perfumes, it seems this obsession is unlikely to end. Here is everything you need to know about clean beauty in 2020.
What is 'Clean Beauty'?
It is widely accepted that clean beauty refers to the use of safe cosmetics that pose no safety risk to your health. They are products that include no toxic ingredients, focusing instead on natural ingredients and ones that are ethically sourced. The scope of variation within this movement is wide. For example, vegan clean beauty products will forgo ingredients such as glycerine, casein or keratin – all of which are animal-based. Alongside these, others include synthetic products that have been deemed safe for both the user and the environment too.
Why has it become so popular?
The annual Soil Association Certification Organic Beauty & Wellbeing Market Report showed a 23% increase within the industry in 2019. This makes it the 9th year where this particular sector has been in consecutive growth and is the 3rd biggest percentage growth since 2010. The 2018 Global Wellness Economy Monitor Report showed a 12% increase in the global wellness market industry between 2015 and 2017 – nearly twice as fast as global economic growth. We have become obsessed with the idea of wellness and health as a whole, with a particular focus on the products we put on our skin.
A study by Alix Partners reports that Millenials are the leading generation to push clean beauty – demanding transparency and sustainability from cosmetic brands. With a better understanding of the irritation that specific traditional ingredients can cause to our skin and demand for stripped-back ingredients, the movement continues to rise. Alongside this, increased exposure to pollutants, stresses and other aggressors has sequentially resulted in an increase in reports of sensitive skin. The Environmental Working Group found that by using an average of 9 products a day, we put 126 ingredients on our skin which results in greater exposure to chemicals. Here heightens our chance of negative reactions from our skin – particularly if we have little understanding of what these ingredients do within the body's structure.
What ingredients should I avoid?
With no clear definition and a wide variation of products available on the market, it is near impossible to definitively state the ingredients you need to watch out for. However, having a better understanding of the impact specific chemicals and cosmetics may have affords you the knowledge to make up your decision. Some of the ingredients those within the clean beauty movement steer clear of include:
Parabens
These chemical preservatives are commonly used to extend a product's lifespan. They inhibit the growth of moulds and bacteria, meaning these cosmetics can last for years. Because they were deemed gentler and more effective than preservatives, parabens have been used in cosmetics since the '50s. They have a similar chemical structure to estrogen which has caused them to be linked to premature puberty in young girls. Other studies report that they have the ability to alter thyroid hormone levels and impact on the prevalence of breast cancer cells.
Silicone
Silicones are considered to be low-hazard for humans and give products that silky, luxurious texture. They are designed to fill in wrinkles and lines, making skin feel temporarily smoother. And, they are water-resistant and produce a seal over the skin which increases hydration. However, this barrier prevents dirt, sweat, bacteria and dead skin cells from being easily removed which, in turn, can cause acne and blocked pores. They interfere with cell regeneration, prevent other products from absorbing and can be tough to remove.
Mineral Oils
Belonging to the hydrocarbon family, mineral oils include petroleum. They are generally used as emollients, creating a barrier that prevents moisture loss. However, this causes the skin to become congested. Those derived from petroleum have a cell structure that is too big to be absorbed into the skin, meaning it reflects the sun and causes sun damage over time.
Phthalates
In a similar way to parabens, phthalates have a chemical structure that emulates female hormones. Similar to parabens, this means they can negatively impact normal bodily functions such as both male and female puberty. In cosmetics, brands use them to extend shelf life and encourage body lotions to cling to the skin or longer. Reports have shown that the use of toxic phthalates in cosmetics is declining as a result of the clean beauty movement.
Sodium Lauryl Sulfate
This chemical is used in cosmetics as a surfactant, meaning it traps dirt in the skin's oils and allows it to be washed away with water. It is commonly found in soaps, shampoos and shower gels. Although this makes it easier for cosmetics in this bracket to do as the packaging says, it also strips your skin of its natural oils. This can result in dryness, irritation and other skin ailments linked to a lack of natural moisture.
How do natural products incorporate into the Clean Beauty Movement?
Natural skin products are sourced in a manner that is kind to the environment. They are free from synthetic chemicals that have been linked, by research, to health issues. By removing the ingredients that have been shown to cause discomfort to the skin, you reap the benefits without the unwanted side effects. Many natural ingredients have been used throughout the years, having entwined themselves into generations of healing rituals and time-honours beauty traditions.
Our award-winning range here at Malée have all been designed with a keen focus on natural ingredients. Inspired by African traditions, we spotlight 100% pure plant-based ingredients that have been sourced from nature. Nourishing lines such as our much-celebrated Verdure Moisturing Oil contains an abundance of vitamins, fatty acids and peptides sourced from ingredients including sweet almond oil, white beeswax, argan oil and rosehip oil. Equally, our Verdure Natural Perfume uses 30% pure fragrance oils and is entirely vegan-friendly to ensure you can achieve the freshest scent.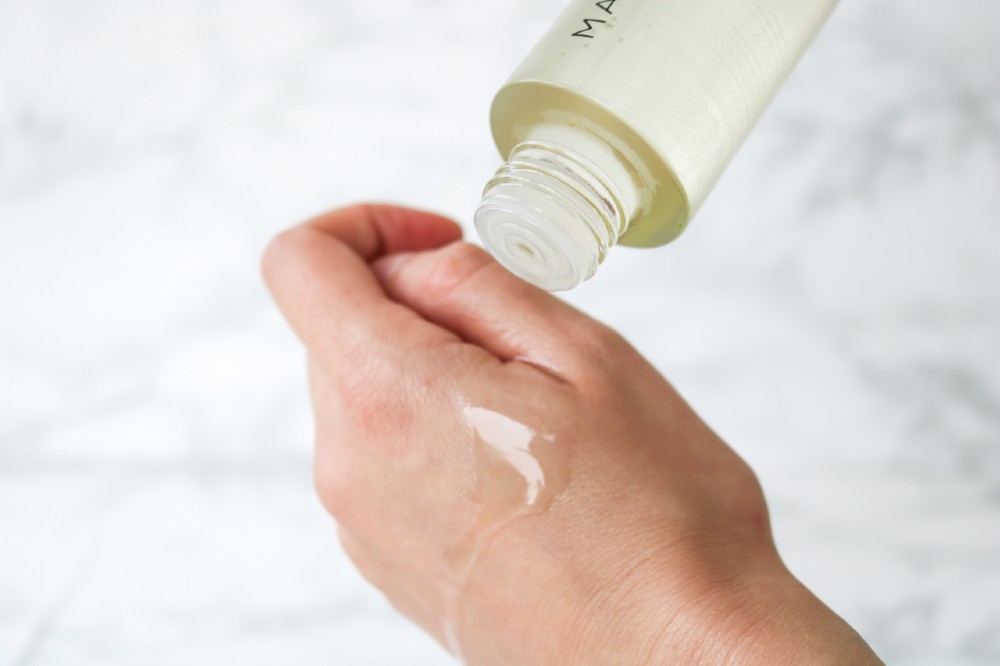 Conclusion
The Clean Beauty Movement seems to be going nowhere fast and as we continue to become aware of the impact that synthetic ingredients have on our bodies, so will the demand for all-natural products continue to rise. The Malée range has been formulated to meet these needs, bringing you true luxury while being cruelty-free, sustainably sourced and free of mineral oils or animal-derived ingredients.
Shop This Post