It pays to invest in high-quality skincare. As your largest organ and covering over 16% of your body, your skin is one of the most visible features you have. And, it offers exceptional natural protection against external irritants and infection. Getting older, not staying hydrated or exposing ourselves to extreme pollutants. They can all have a significant impact on the look and health of our skin. Without proper care, this can exacerbate and cause irreversible damage in the future. For this reason, and many others, we adore luxury skincare products here at Malee. As one of the leading brands within the luxury African skincare niche, we have a true appreciation for the expertise scientific research and development that goes into creating these products. And, we want to make sure you're getting the most out of your skincare routine with luxurious and opulent products that work.
Read on to discover our top 10 luxury skincare brands and why we love them so much.
True Botanicals
Entirely natural, organic and vegan-friendly, True Botanicals is an award-winning skincare brand recognised for its versatility. It is the first brand out of our top 10 luxury skincare brands. It is made out of pure and potent formulations. They focus on helping men and women to achieve their very best skin through biocompatible skincare that works. Their unique formulas have been MADE SAFE® certified. This means they are all made without 5,000+ of the most well-known toxic ingredients. Focusing instead on high-quality natural alternatives that do wonders for the epidermis and beyond. We love the fact that the brand was foamed by a team of female activists who utilise nature and innovation to create luxurious skin care that is both good for people and the planet.
Recommended product: The True Botanicals Renew Pure Radiance Oil is ideal for combination and dry skin types. It increases hydration levels more significantly than other leading alternatives and has been naturally scented with jasmine, neroli and rose.
Amala
Used in 5* spas all over the world. Amala is recognised as being one of the most thoroughly researched and trialled skincare brands on the market. They have third party clinical trials actioned on every single product. They release and focus on utilising high potency ingredients to get the best results. The ethos of the brand focuses on natural skincare with chemical-free and cutting-edge formulas that support skin and well-being. We love the sheer focus that goes into creating each and every product at Amala. Using an ongoing study of therapeutic plants and NATRUE-certified products throughout.
Recommended product: The Amala Rejuvenate Advanced Firming Complex Hyaluronic Serum. One of their highest potency products and transforms skin with pro-collagen actives and antioxidant-rich seed oils. It is their best seller worldwide and is highly effective at its job.
Dr Alkaitis
A cult, luxury brand within the lineup, Dr Alkaitis products also fall under the natural skincare bracket. It comes in third position out of the 10 luxury skincare brands. Each line is GMO-free, vegan and made using the most unique and rare natural products. Our favourite thing about this brand is the fact that it is gender-neutral. Each product is designed with a scientific knowledge of skin and how the ingredients used can best benefit it's health. Developed by a research scientist and molecular biologist with a PhD in Physical Chemistry. There is a tremendous amount of research that goes into every single line. And the brand's guidelines remain as dedicated today as they were 25 years ago – "if you can't eat it, don't put it on your skin' ™.
Recommended product: The Dr Alkaitis Organic Ageless Facial Elixir is suitable for all skin types. And it offers intense hydration – much like our own Malée Verdure Moisturising Oil. Specifically designed to minimise the visual effects of premature ageing. It utilises Ayurvedic herbs and other superfoods to keep skin hydrated at a cellular level. And, it also helps to refine pores for a healthier, golden glow.
Oskia London
Made here in the UK, OSKIA London is another award-winning brand to make our list. With products that have taken the Beauty Shortlist Awards across the board in 2020 and have done so consistently since 2010. The brand proudly boasts over 150 International awards. They specialise in bio-cellular skin nutrition, with bio-available or cellular nutrients and complex actives. Their patented micro-encapsulation system and liposome technology combine with a range of high-quality ingredients to create healthy, happy and glowing skin.
Recommended product: The OSKIA London MSM-Bio-Plus Supplements use a patented Black Pepper Extract which enhances skin conditioning. Working from within, they have been proven in clinical trials and enhance the benefits MSM offers, including a reduction in inflammation and support for the immune system.
One Ocean Beauty
Our fifth out of the top 10 luxury skincare brands. With a focus on high-quality marine ingredients, One Ocean Beauty focuses on nature-based but effective formulations. They utilise the strength of marine microorganisms, such as kelp and algae, to infuse their unique survival properties into each product. This allows users to benefit from higher protection from UV radiation and pollution, for example. The brand is ethical and entirely clean. These products also blend nature and science in a similar way to us here at Malée. However, with a focus on the power of our oceans when doing so.
Recommended product: The One Ocean Beauty Purifying Ocean Mist Cleanser uses micellar technology. And the active marine microorganisms to control sebum production, minimise pores and minimise the signs of premature ageing. It is lightweight and easy to apply. Also, it can be incorporated into both the morning and evening skincare routine for the best results.
Subtle Energies
With a focus on Ayurveda principles, Subtle Energies has spent the last 25 years clinically researching every single one of their products. They focus on addressing the many skin and body concerns we face in the modern world while utilising a holistic approach to support the body, mind and spirit. They use rare aromatic oils on a clinical level to deliver powerful treatment programmes that are beloved by their own cult following. This has made them a popular choice for 5* spas. And it allows them to be recognised as one of the pioneers in reviving the time-tested scientific research linked to essential oils.
Recommended product: We love the Subtle Energies Amla Replenishing Eye Cream which uses an advanced antioxidant formula to nourish the skin with fatty acids and nutrients. This smoothes out eye lines. It improves firmness and reduces the signs of premature ageing on this sensitive part of the body.
Oriki
We couldn't create a list of luxury skincare brands without mentioning another African name storming through the industry. Oriki was born in Lagos and, similar to our ethos here at Malée. It focuses on utilising the power of natural ingredients to create products that work. The Oriki spa uses its own 31 botanically based personal grooming products on-site, providing a luxury experience like no other. And, they join us in our mission to increase awareness around the power and wonder of African skincare too.
Recommended product: One for the men, the Oriki For Men Beard Oil With Jojoba. It allows you to nourish your facial hair. Keeping it soft and tame. It can be used as a styling agent and relies on the moisturising benefits of jojoba oil to do so.
La Mer
Anyone with even a fleeting knowledge of skincare will recognise the name La Mer. Founded by an Aerospace Physicist, the brand uses the healing powers of the sea to create products that revolutionise the world of skincare. It occupied the eight seat of our top 10 luxury skincare brands. Hand-harvested kelp. Fermentation and deeply nourishing moisturisers are all hero processes. They help your skin to look naturally vibrant and be as healthy as it's ever been. Its effectiveness has been recognised all around the world. And our favourite thing about the brand is their focus and commitment to marine conservation.
Recommended product: The La Mer The Lip Volumizer has been designed to soften and plump lips. It makes them look fuller and more hydrated. Moreover, it has been infused with Miracle Broth™. As well as it is being a firm favourite for many skincare enthusiasts.
Vintner's Daughter
Used by celebrities the world over, Vintner's Daughter is a cult brand offering just two products. These are the Active Botanical Serum and the Active Treatment Essence. What makes them stand out from the crowd isn't just their selective product line but also the focus they apply to the craft and research of each one. They use only the finest natural ingredients and note time as being their most luxurious commodity. Each product takes over 21 days to make. The plant-based ingredients are infused and fermented to boost nutrient absorption and its ability to delve deep within your pores.
Recommended product: The most expensive but remarkable option from Vintner's Daughter is the Active Treatment Essence. A multi-corrective serum, it offers nutrition, micro-exfoliation and multi-level hydration to the skin. It uses 12 nutrient-rich botanicals. Also, natural ingredients including Vitamin C and marine microalgae to bring your skin back to a health and rich glow.
Augustinus Bader
Hailed as being the future of skincare, Augustinus Bader is a celebrity-recognised brand that utilises science-backed and stem cell research. It is one of the fastest-growing brands in the luxury industry. it uses high-grade vitamins and synthesized molecules. These are naturally found on the skin to infuse the best benefits into your own body. The German scientist founder burst into the scene with little knowledge of the industry. However, the means with which to create well-tailored products that have astounded skincare enthusiasts.
Recommended product: Augustines Bader The Cream is part of their 3-stage skincare routine. It hydrates, nourishes and renews complexions with their patented TFC8® technology. A fast-absorbing and weightless formulation, it uses aloe vera and targets signs of ageing.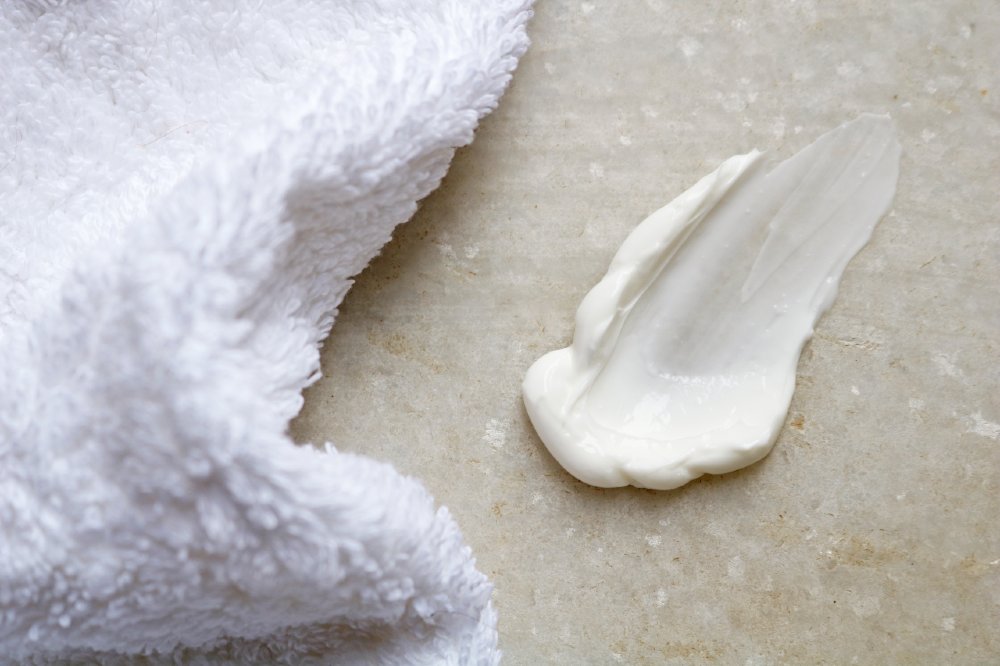 Conclusion
Luxury skincare brands across the board are utilising natural ingredients and science-backed research. By doing so they deliver highly effective products to their customers. Here at Malée, we believe that your skin deserves the very best and design our line to coexist alongside many of the brand's mentioned above. And with our growing following, it's no surprise that more and more people are falling in love with our premium-grade and nourishing products every single day too.